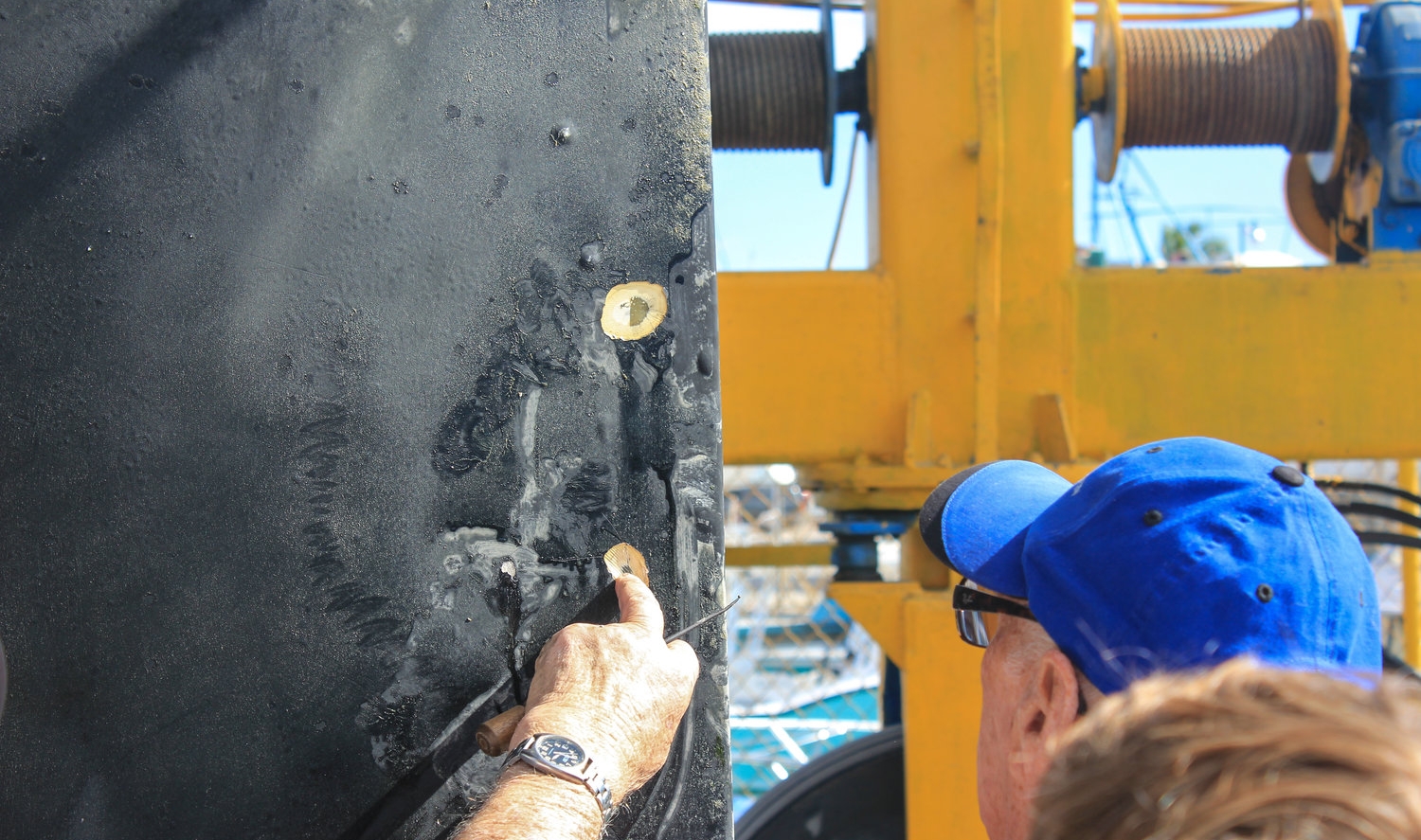 Baja Naval and a New Bottom
On our way home from La Paz we scheduled a stop at the Baja Naval boatyard for new bottom paint, a new name, and get some work done our rudder. During our original haul out and survey we had found small blisters on the hull and rudder that needed to get repaired while the boat was out of the water.Agápē was going to get her underside redone. The hull was to be sanded down and then built back up with three coats of Interprotect 200 epoxy primer, followed by three coats of TroPikote bottom paint. Our rudder was essentially going to be rebuilt with all new foam and glass.
A week later all the work had been finished and it was time to get her back in the water. The service was great and the quality of work was superb. Everyone at Baja Naval was very friendly and helpful.
We sailed out of Baja Naval's yard a little more confident below the water line.
Cost: Repair of nicks and gouges in the boot stripe and bow...…$720.00 Sanding of hull and application of new primer and antifouling.... $4,000.00 Dropping rudder and rebuilding, new cutless bearing and reinstall…. $900.00Total of: $5,620 (ouch!)